Another veteran died today.  It was hard for him to see the world we have today.  He saw a world where the sacrifice of his friends wasn't valued by 'the young people of today'.  He told me, 'I am so disappointed.'  He didn't talk much about his service.  I know that it was hell.  He spent time in a prisoner of war camp.  He came home a fundamentally different man.  He left a young boy with hopes and dreams; he returned a broken man.  It took him most of his life to get over being captured.  Not that he had a choice, they were outnumbered and outgunned.  He went to his rest wondering about the world he was leaving behind and how his family would survive.  He worried that the world will never be ready for peace.
Maybe, he is right.  It made me think about Friday, November 11 and the role that it has always played in my life.  From the time that I was old enough to walk and sit still, I went to the Remembrance Day service with my parents.
On Friday, November 11, I took the time to honour our fallen, returned and still serving.  The job isn't an easy one.  It is one where you give your government a blank cheque with your life.  I thought about the politicians that we elect who aren't good stewards of the honourable people who serve will be put in harm's way.  Every politician that votes for war should be required to have their children serve in the armed forces.  It doesn't matter the country; our children matter equally and should serve equally.  There should be no deferments. There is a job for everyone.  Whether you have shin splints or not, we can find you something.  Hell, you can shred paper if that is all you are capable of and the kitchen always needs the equivalent of a sous chef.  Just do your part.
As I stood on Friday morning, I recited from memory John's McCrae's poem "In Flander's Fields".  It was written during the First World War in 1915.  We learned it in school and it still moves me to this day.  For those of you who think Remembrance Day is just another day, his words express the need to remember better than I can.  If you didn't take time to remember this year, you need to put it in your calendar for next year.
We must remember them.  We must serve those who return.  We must support those who still serve.
The people who fought in World War I thought that it was the war to end all wars.  
How disappointed they must be?  
World War II was going to fulfill the same vision.  
Somehow, we just can't get our act together as members of the human race.  
Now, is the time to change the course of history.  Collaboration instead of confrontation.
Learning instead of ignoring.
Leading instead of stonewalling.
We owe them that much.
IN FLANDERS FIELDS POEM
The World's Most Famous WAR MEMORIAL POEM
By Lieutenant Colonel John McCrae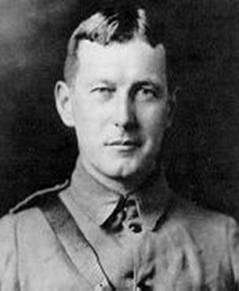 In Flanders fields the poppies blow
Between the crosses, row on row,
That mark our place: and in the sky
The larks still bravely singing fly
Scarce heard amid the guns below.
We are the dead: Short days ago,
We lived, felt dawn, saw sunset glow,
Loved and were loved: and now we lie
In Flanders fields!
Take up our quarrel with the foe
To you, from failing hands, we throw
The torch: be yours to hold it high
If ye break faith with us who die,
We shall not sleep, though poppies grow
In Flanders fields